OUR ADVISORS
Teamwork and Intelligence Win
in Our 
Pankaj Kumar Akshay (CEO)
CEO (Chief Executive Officer)Pankaj Kumar Akshay is an MBA in International Business & Trade from Symbiosis University, Continuing to strengthen the knowledge of corporate market and its strategies his next step was to complete his Leadership Management from IBMI Berlin-Germany. His corner stone was very much attracted towards Medical billing; he contributed his all best calculated time and intelligence to stabilize the cost, human efforts and market risk to change the revolutionary trends of this industry. He possesses an admirable experience of more than a decade in US healthcare and RCM industry added with innumerous certification and awards & recognitions. He is well known for his futuristic vision end solutions. He served several of organizations and has done more than 100 of successful transitions and stables the processes. He is as an impactful mentor in as he started his career as AR analyst and climbed the ladder of CEO; his ability includes starting from scratch and putting the project on auto pilot. He is a true believer to create value based on objectives, trends and outcomes. He is pretty much occupied in promoting the advance benefits of professional life among rural and urban giving equal opportunity to all and providing the best platform to construct a transparent arena where clients, employees and employer has mutual objectives, visions and interest.
Avinash Kumar Sinha (Operations)
Avinash Kumar Sinha is a graduate from Himalayan University, being dedicated towards research and management he completed his Master's in Hospitality and risk management.He is serving US healthcare for more than 8 years with a proven track of process transition and management. He is an idol mentor and an example of true leader who believes in creating a complete professional environment for both clients and employees. He got several of client appreciations for making their processes stable and provided desired outcomes.
His area of expertise is not limited to operations but also includes administration, training etc.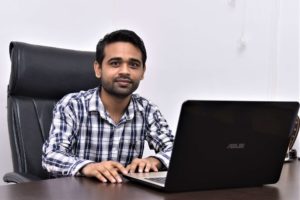 Ritesh Yadav (Finance Head)
RiteshYadav is a Chartered Accountant from ICAI with experience of more than 5 years in the field of Finance & accounting with all his expertise, he is adding his best engagement in monitoring, regulating and investing the finance to design a well-controlled revenue cycle giving a strong support to company Financial structure.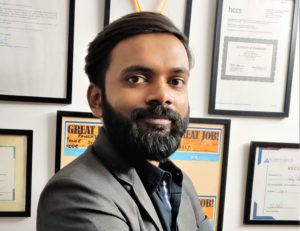 Vivek Wasu (Operations & Sales)
Vivek holds a bachelor degree in Engineering from S.D.C.E, moving forward with his growing interest in market he pounded into management studies and his excellence in planning and innovative targets made him excel in US Healthcare & RCM industry. He carries an outstanding quality of juggling data's and management of human efforts with time analysis brings him up as a good leader. Contributing his glorious period of more than 9 years in Medical billing defines him as one of the best host to conduct transitions and process stabilization. His ability to monitor the compliance and regular checks shoots out all emerging issues. He also expands himself by getting involved with Business development task force to donate his support for organizational growth.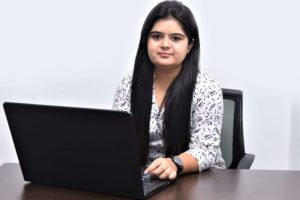 Ayushhi Paliwal (HR –Head)
Miss Ayushhi heads the HR team at ICS, honored with graduation certificate from J.B.S College; taking her studies further she completed Master's in HR from ASM IBMR. Her portfolio of responsibilities includes providing a learning, growing and comfortable professional platform to professionals, maintaining high professional standards ensuring well co-ordination of management and operations. Prior to joining ICS Ayushhi holds an experience of 6 years in this role and well recognized for her best experienced management of Human Resource.
Certificates :
IBM Certificate
HBX Core Certificate(Harvard)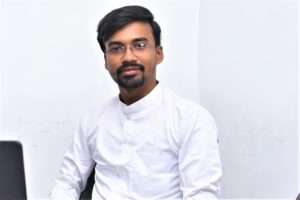 Dibyanshu Ghosh (IT & Infrastructure)
Dibyanshu is being a well-recognized player in Information & Technology with putting great effort in arranging the best infrastructure is very much involved in development of organization. He has an experience of more than years, holding a bachelor degree in engineering he is on his way to gain more knowledge about IT to research and develop an experience like newly brought down from idea to implementation enhancing the quality of service and hassle free operations. He is responsible for the maintenance of AI to give advance and quick resolutions to our clients.
Kishan Singh (Opeartions)
Kishan Singh is an excellent experience leader with management and programming degree from WB University. He contributed his 7 years to this industry with collection of extreme knowledge of Medical billing giving best value addition to client projects. He is awarded many times for his intelligence and hard work.