OUR ADVISORS
Teamwork and Intelligence Win
in Our 
Pankaj Kumar Akshay (CEO)
CEO (Chief Executive Officer)Pankaj Kumar Akshay is an MBA in International Business & Trade from Symbiosis University, Continuing to strengthen the knowledge of corporate market and its strategies his next step was to complete his Leadership Management from IBMI Berlin-Germany. His corner stone was very much attracted towards Medical billing; he contributed his all best calculated time and intelligence to stabilize the cost, human efforts and market risk to change the revolutionary trends of this industry. He possesses an admirable experience of more than a decade in US healthcare and RCM industry added with innumerous certification and awards & recognitions. He is well known for his futuristic vision end solutions. He served several of organizations and has done more than 100 of successful transitions and stables the processes. He is as an impactful mentor in as he started his career as AR analyst and climbed the ladder of CEO; his ability includes starting from scratch and putting the project on auto pilot. He is a true believer to create value based on objectives, trends and outcomes. He is pretty much occupied in promoting the advance benefits of professional life among rural and urban giving equal opportunity to all and providing the best platform to construct a transparent arena where clients, employees and employer has mutual objectives, visions and interest.
Vivek Wasu (Operations & Sales)
Vivek holds a bachelor degree in Engineering from S.D.C.E, moving forward with his growing interest in market he pounded into management studies and his excellence in planning and innovative targets made him excel in US Healthcare & RCM industry. He carries an outstanding quality of juggling data's and management of human efforts with time analysis brings him up as a good leader. Contributing his glorious period of more than 9 years in Medical billing defines him as one of the best host to conduct transitions and process stabilization. His ability to monitor the compliance and regular checks shoots out all emerging issues. He also expands himself by getting involved with Business development task force to donate his support for organizational growth.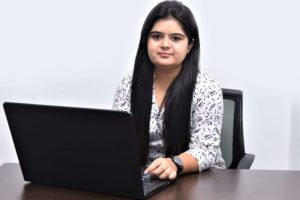 Ayushhi-Paliwal (HR - Head)
Miss Ayushi heads the HR team at ICS, honored with graduation certificate from J.B.S College; taking her studies further she completed Master's in HR from ASM IBMR. Her portfolio of responsibilities includes providing a learning, growing and comfortable professional platform to professionals, maintaining high professional standards ensuring well co-ordination of management and operations. Prior to joining ICS Ayushhi holds an experience of 6 years in this role and well recognized for her best experienced management of Human Resource.
Certificates :
IBM Certificate
HBX Core Certificate(Harvard)
Indrajit Aditya (Operations)
Indrajit holds a Masters Degree in Business Administration from J.U. His merit in Operational Excellence and scalability made him excel in U.S. Healthcare & RCM industry. Being in the RCM industry for a period of more than 10 years has made him a key player with innovative ideas that have created impactful progress in performance and cash generation. His impressive skill set has helped him lead the team to the habit of continuous learning, adaptation and improvisation.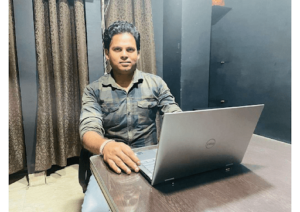 Vivek Thakur (Operations)
Vivek Thakur is an MBA in Finance and Marketing with a rich experience of 11 years in the U.S. Healthcare industry. He has worked with pioneer organizations like United Health Group. He plays a vital role in helping new teammates onboard different projects to serve the client's needs and expectations. He trains new hires about U.S. Healthcare- its functioning, RCM, supporting clients in revenue integrity, and helping physicians in compliance according to the U.S. Federal and State Laws. During this process, he looks into it so that the new hires understand the Organization's culture and build the required professionalism that should be adhered to while working in a multinational organization. He also conducts voice and accent training to help them communicate with client-related third parties like the insurance companies. Mentoring and motivating the team is one of his main fortes.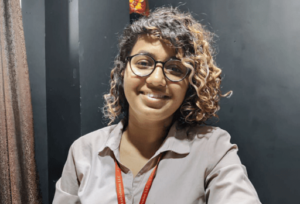 Twinkle Das (Operations)
Twinkle Das is our experienced Customer Executive with a demonstrated history of working in the Consumer Services industry. Skilled in Customer Support, Microsoft Office, Accounting, Customer Relationship Management (CRM), and Customer Satisfaction makes her a strong business development professional. She has merited a Bachelor in Commerce focused on Accounts from Jamshedpur Women's College. She has further experience in Revenue Cycle Management Services (Medical Billing) since Sep 2019. In this field, she was awarded the Paramount Achievement Award 2021 at I-Conic Solutions.